If you have been following me for a while you know I am ALL ABOUT comfortable shoes and I never steer you guys wrong. That's why I teamed up with FitFlop to introduce you to the brand and hopefully show you why they are the comfiest shoe brand out there right now.
FitFlop
I originally tried FitFlop when they sent me one of their famous ballet flats. This is why I love blogging so much. We get sent items to review and sometimes when we get lucky, these products become some of our favorites!
I could not believe how comfortable the Allegro ballet flats were (and this is while I was pregnant), so I couldn't wait to work with FitFlop and try out more of their shoes. They didn't disappoint. I think these Classic Chelsea Boots I am wearing in the photos above are even more comfortable than the ballet flats- and I never thought that was possible!
Sometimes I am hesitant to buy super comfortable shoes because they aren't always the most stylish. You don't have to worry about that with FitFlop. You don't have to sacrifice style for comfort.
My sister, Adria, works long hours at weddings and has already bought three pairs of FitFlop shoes to wear during those long work days.
Are you on your feet a lot? Do you have a long walk to work? Or do you just enjoy wearing comfortable shoes every day? If any of these are you, definitely invest in a pair of shoes from FitFlop!
I am sure I will be sharing a lot of different styles over the next year or so, but today I just want to highlight a few new arrivals.
These are the amazing boots I am wearing in the photos. My sister basically tried to rip them off my feet haha (jk.. she actually did rip them off my feet!) They are sooo cute and they literally put a bounce in your step. They come in four different colors and fit true to size- I am wearing the Tumbled Tan color.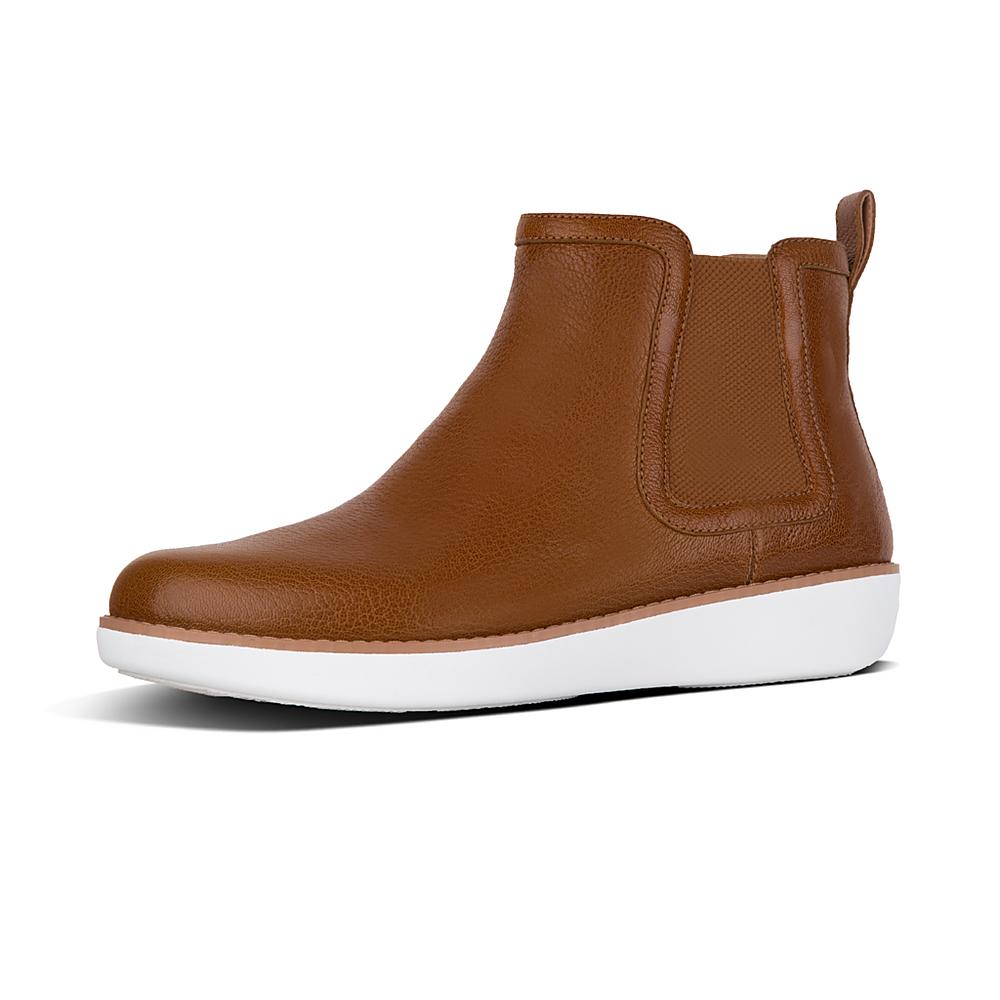 This pretty boot will keep you comfortable AND WARM! You can fold the shearling down or leave it up and it also comes in black.LAILA Double Buckle Leather Ankle Boots
This boot is perfect for the girls that like to wear all black! They will look so good with leggings or some tights to add a bit of edge to any look! Your tough appearance will hide the fact that your feet are completely surrounded by cushions!
ZIGGY Leather Zip Ankle Boots
These classic boots come in black and in a really pretty plum option! These are great if you want a dressier option!
My second favorite! I think I am going to have to grab this pair! They will look so good with jeans and I already know they will be insanely comfortable! Plus, this color will go with everything!!Have you tried FitFlop yet? If so, leave a comment with your review so everyone can see it! I can't wait to spread the word about these amazing shoes!
PS- They make great gifts too and are all on sale right now with code CYBER20!
Shop all of the new arrivals at FitFlop by clicking HERE! I know for a fact that you will fall in love with these shoes too!
xox Amanda
Photos by Adria Lea
*This post is sponsored by FitFlop. All reviews and opinions are my own and all products were picked out by me. Partnerships like these make The Miller Affect possible.

XO Amanda