God made us all unique, and that is such a wonderful thing! All of our bodies are completely different, and that makes the world such a beautiful place.
I am partnering with LOFT today to show you that sizing shouldn't limit where you can shop. LOFT's inclusive sizing celebrates body diversity in the best way possible!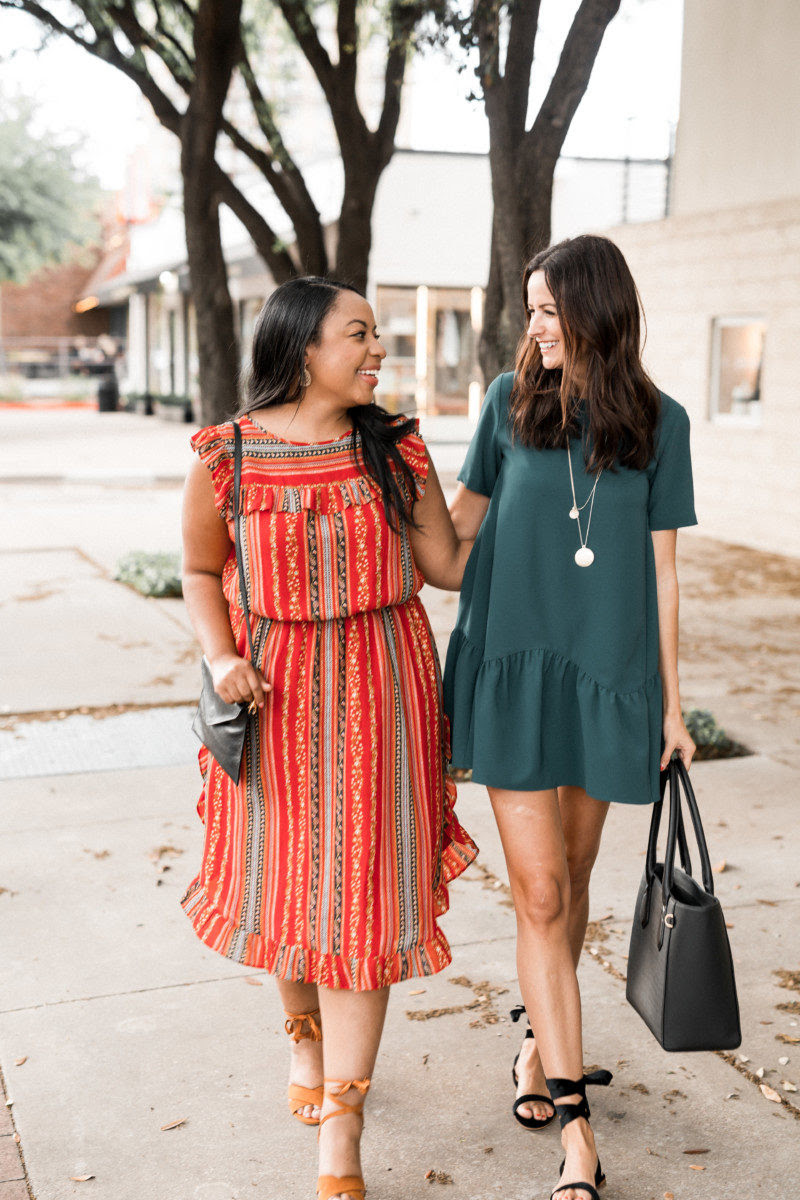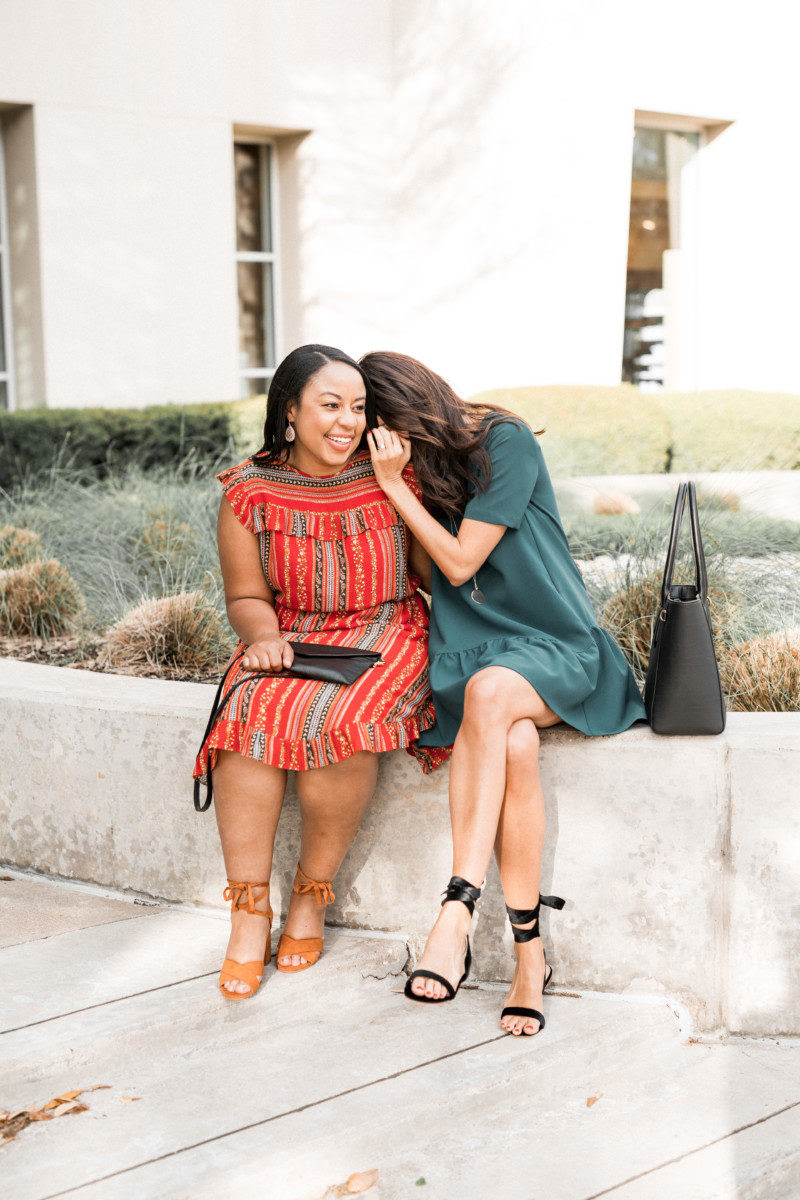 LOFT Loves Even More Sizes
You can now shop Plus, Petite, Regular, Tall, AND Maternity at LOFT!
Introducing my good friend Kenya:
Kenya and I met a few years ago. I was working as a Treasury Analyst and it was my job to try to move some people from San Antonio into our Dallas office. I went to SA and recruited Kenya! We took her out to lunch and I told her everything Dallas had to offer.
Update: Kenya lovesssss Dallas and can't imagine what would have happened if she hadn't moved here!
So glad I found her because after that we became GREAT FRIENDS! She was one of the very few people I invited to my wedding that was not family or in my wedding party.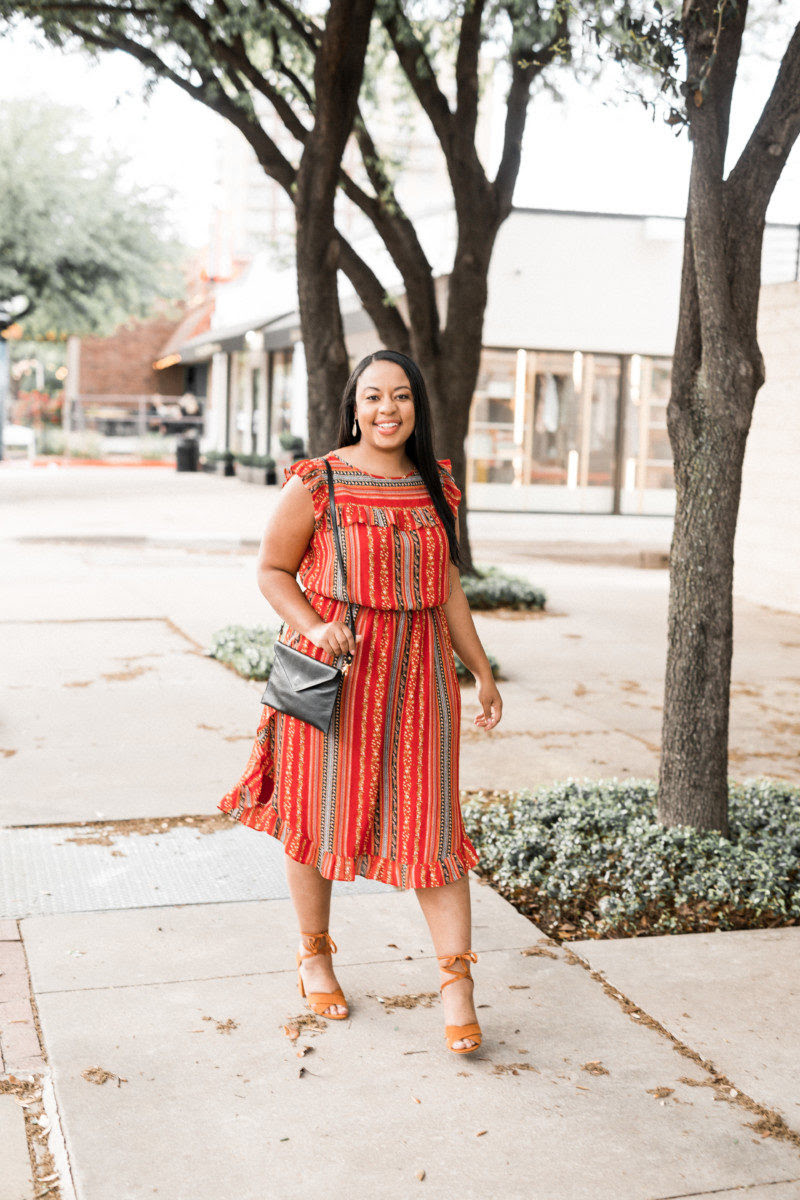 Kenya is really smart, beautiful, and she challenges me daily. I love meeting over dinner and bouncing ideas off of her. She loves life and has such a positive attitude.
She also has a great sense of style and has her own lifestyle blog at KenyaDenise.com. She covers travel, fashion, beauty, and relationship advice! You will love what she has to say!
Kenya and I both love shopping at LOFT! We both found dresses from new arrivals and love that we could wear both casually or to church/work/showers/events/etc! We love that we can both find clothes that we look and feel great in with LOFT's inclusive sizing options.
We love everything LOFT represents. See the post I did with LOFT for Charity HERE, for Sister's Day HERE, and for the LOFT pant sizing guide HERE.
Kenya's Outfit:
Sirena Ruffle Dress in Petite, Regular, Plus, Maternity

Amanda's Outfit:
Swing Dress in Petite, Regular, & Similar Style in Plus, Maternity

More Dresses we love in different sizes:
Regular, Petite, Tall:

Plus:

Maternity:

This post is sponsored by LOFT. All products were picked out by me and Kenya and all reviews are 100% our own. Partnerships like these make The Miller Affect possible.
XO Amanda